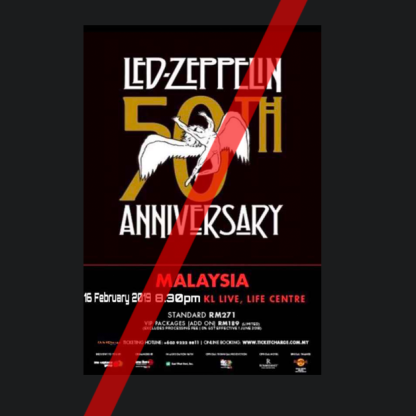 13 Feb

X – Led Zeppelin 50th Anniversary

🚫 ❗It has been brought to our attention that our Group company logos have been utilised without our knowledge to associate with and promote a 'Led Zeppelin 50th Anniversary' concert in KL, Malaysia.

We would like to state that IMC Captasia Group, IMC Live Global and ITC Systems are in no way associated with this and warn the public against falling for potential scams. We reserve the right to take necessary legal action against any parties to protect our rights.