News
Updates
IMC ONE LOVE CSR Program
Since 2008, IMC has been on a LIVE music journey for over a decade. This year also marks the 11th year since the launch of the IMC "ONE LOVE", a charity program with a mission to spread love and bring hope to people.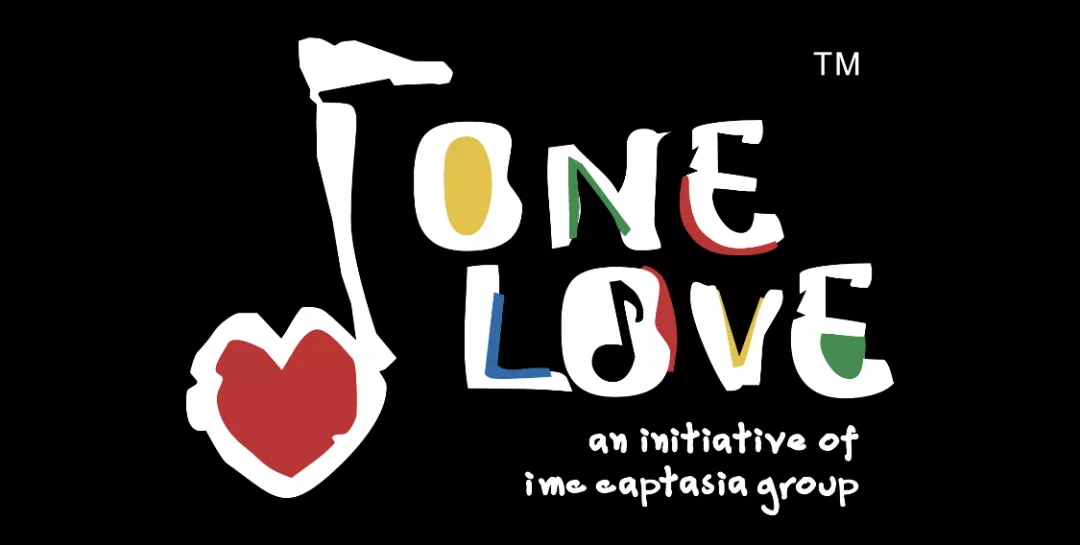 Since the founding of IMC Captasia Group, the "ONE LOVE" charity program was started in support and aid of the vulnerable in Greater China and Asia through economic assistance and education programs. The initiative aims to give back to the society, deliver positive energy and further sublimate the meaning of LIVE music.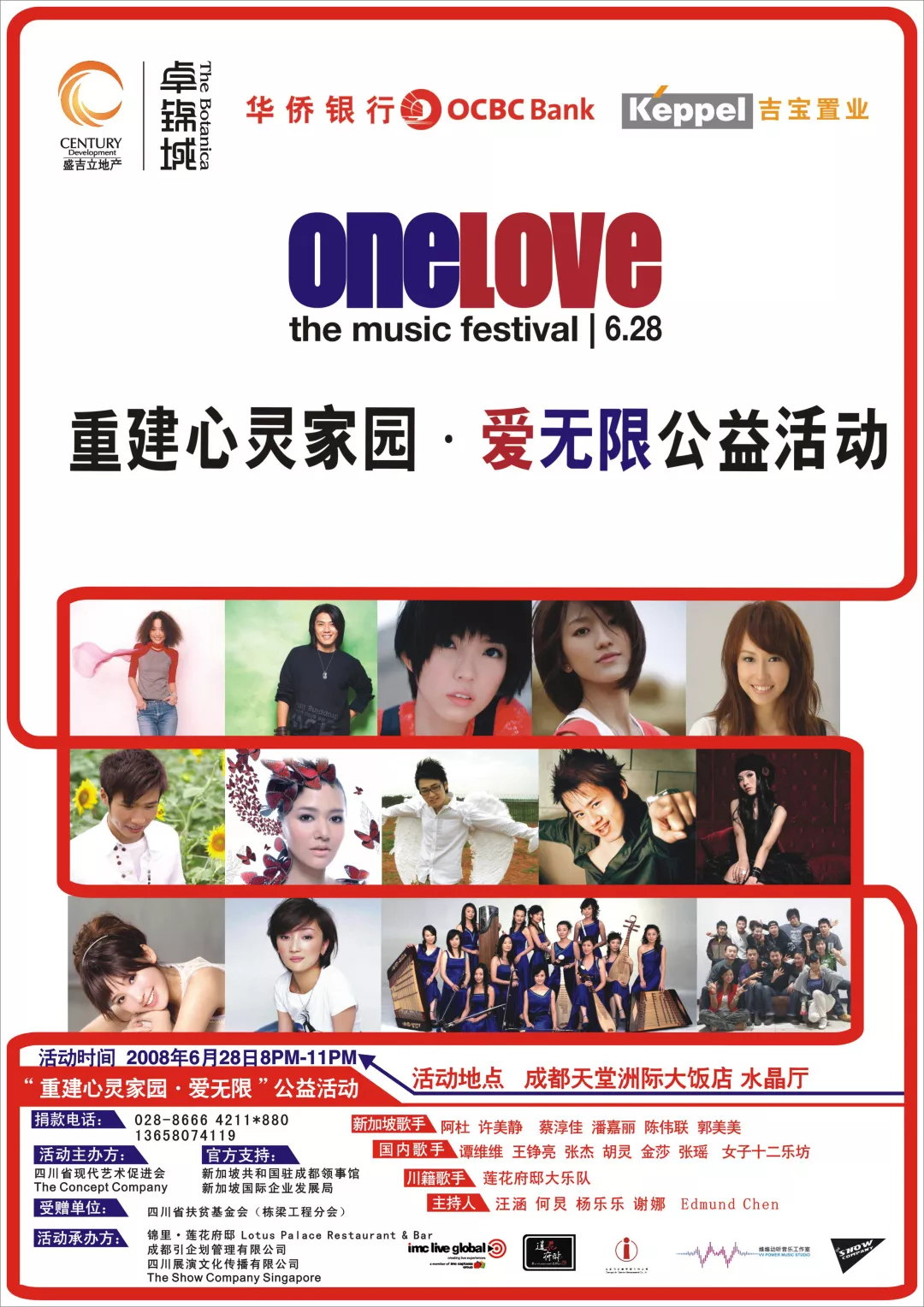 After the earthquake in May 2008, the "ONE LOVE – The Music Festival" charity event was created. IMC worked with artistes from both China and Singapore to participate in a charity performance, helping with the reconstruction of schools in the earthquake-stricken areas while also paying attention to the healthy development of children affected by the disaster.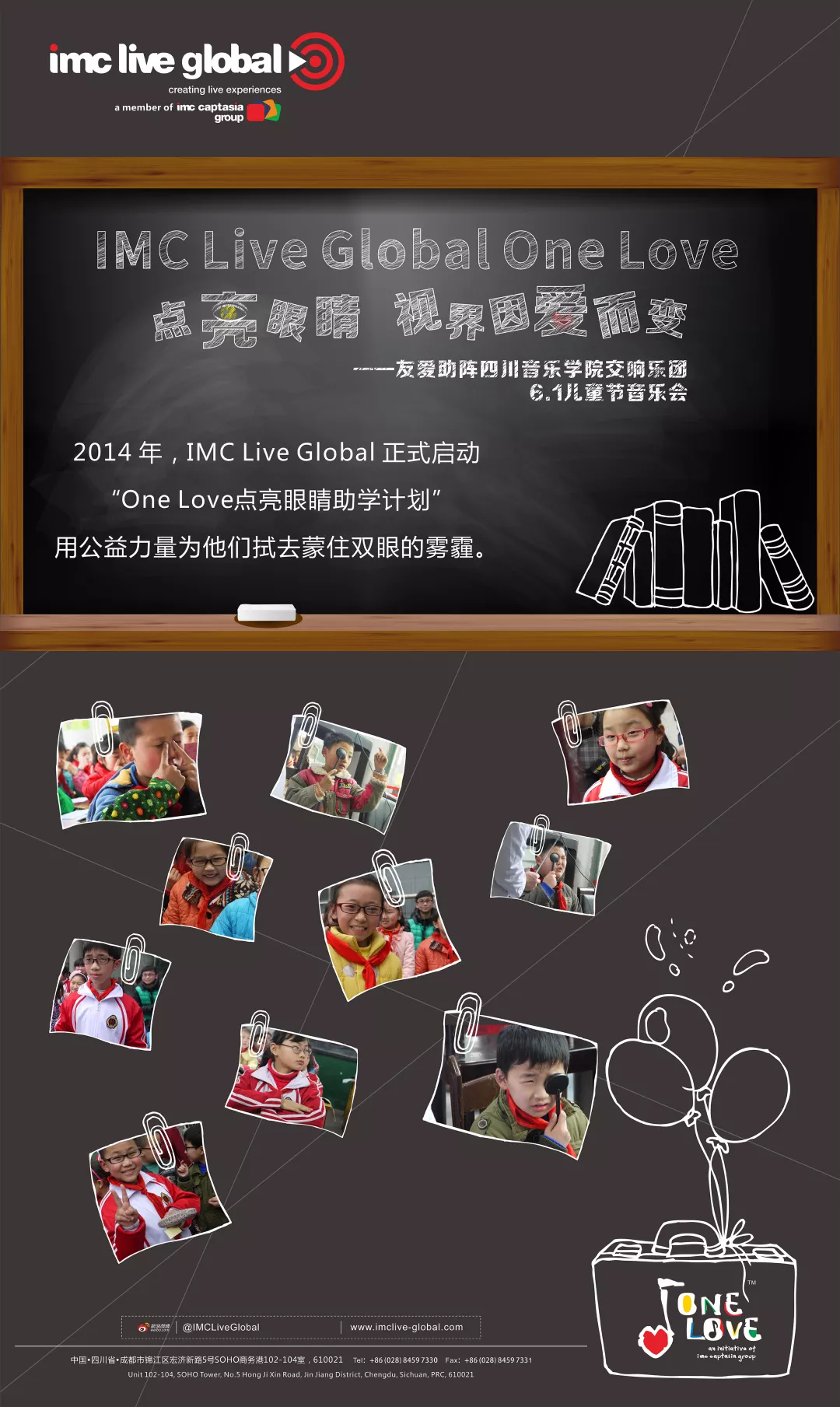 In 2014, IMC Captasia Group officially launched the "ONE LOVE — Education in Sight" program, donating RMB10 for every concert ticket sold to help with the eyecare of underprivileged children living in mountainous areas in China. The program aims to reduce the smog that blindfolded the sight in the daily lives of those children and help them see the beauty around them.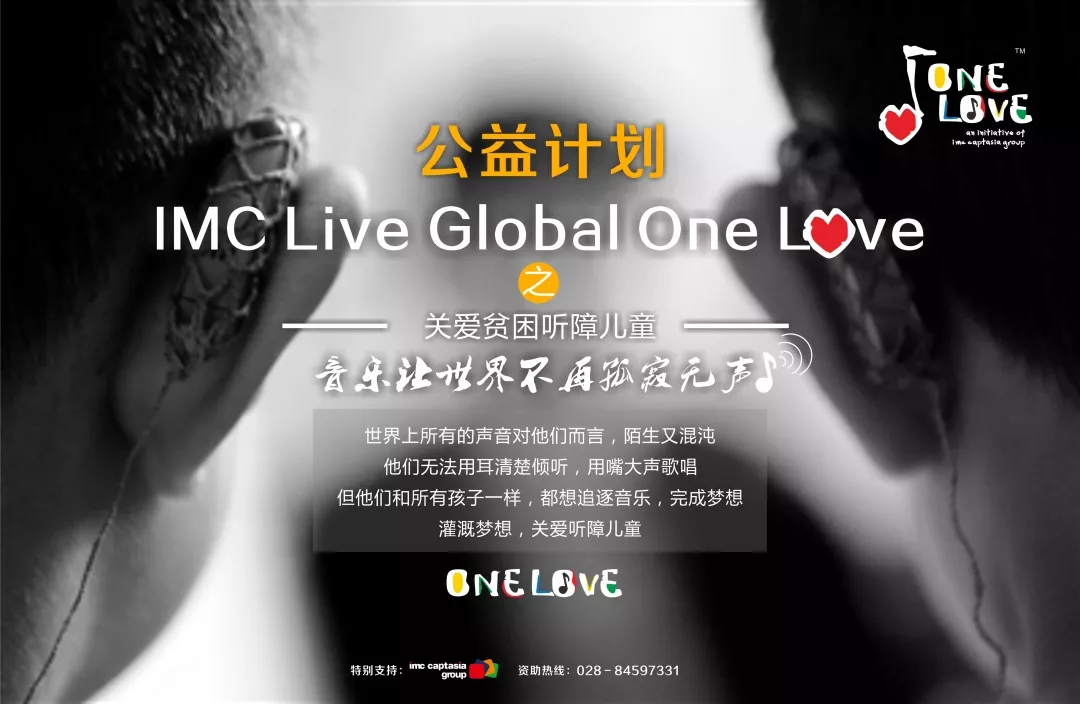 "ONE LOVE Caring for the Underprivileged Hearing-Impaired Children" was also launched to help hearing-impaired children by setting up multimedia classrooms which allow them to experience music like never before.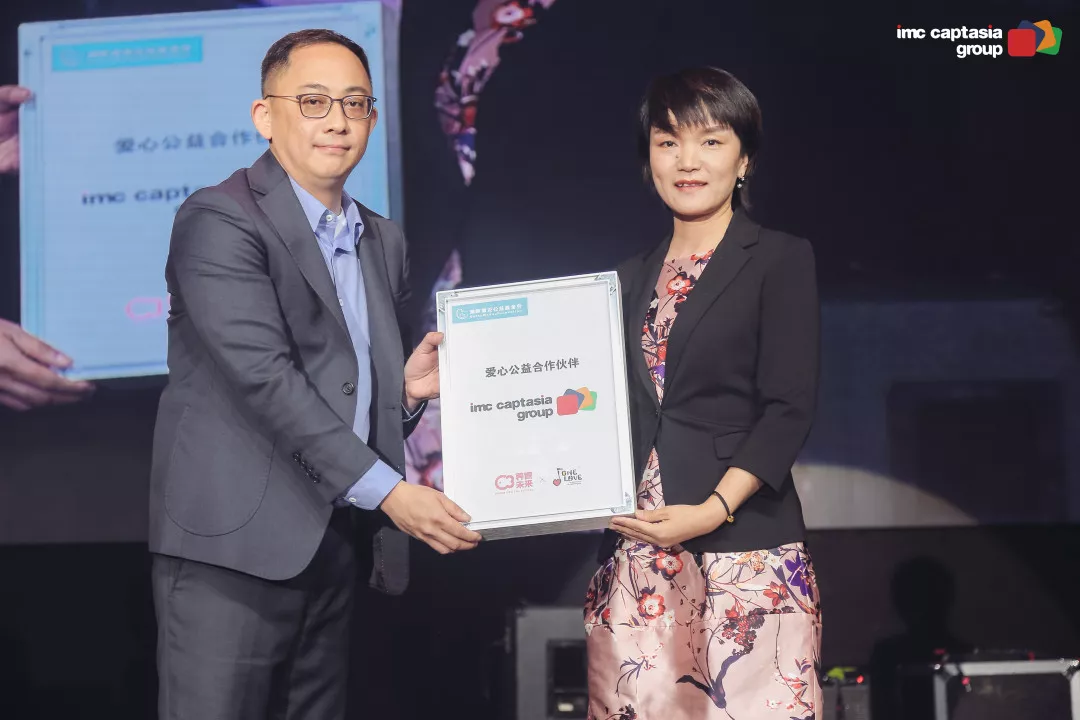 On the night of IMC's 11th Anniversary Celebration, IMC Captasia Group also announced its latest CSR program. As part of a collaboration with Huban Modou Foundation, the company will use a portion of the concerts' ticket as part of a collaboration with Huban Modou Foundation. to launch more in-depth activities to support the early development and family upbringing of rural children below the age of 3.
Hupan Modou Foundation was established by 12 female Alibaba partners in September 2017. The initiative focuses on supporting and improving the well-being of disadvantaged children and women, especially those living in poverty-stricken areas. Their mission is to unite all sectors of society to serve poor rural families and children aged 0-3. Ms. Shu Min, Deputy Secretary-General of Hupan Modou Foundation, also attended the dinner to present the certificate to IMC Captasia Group.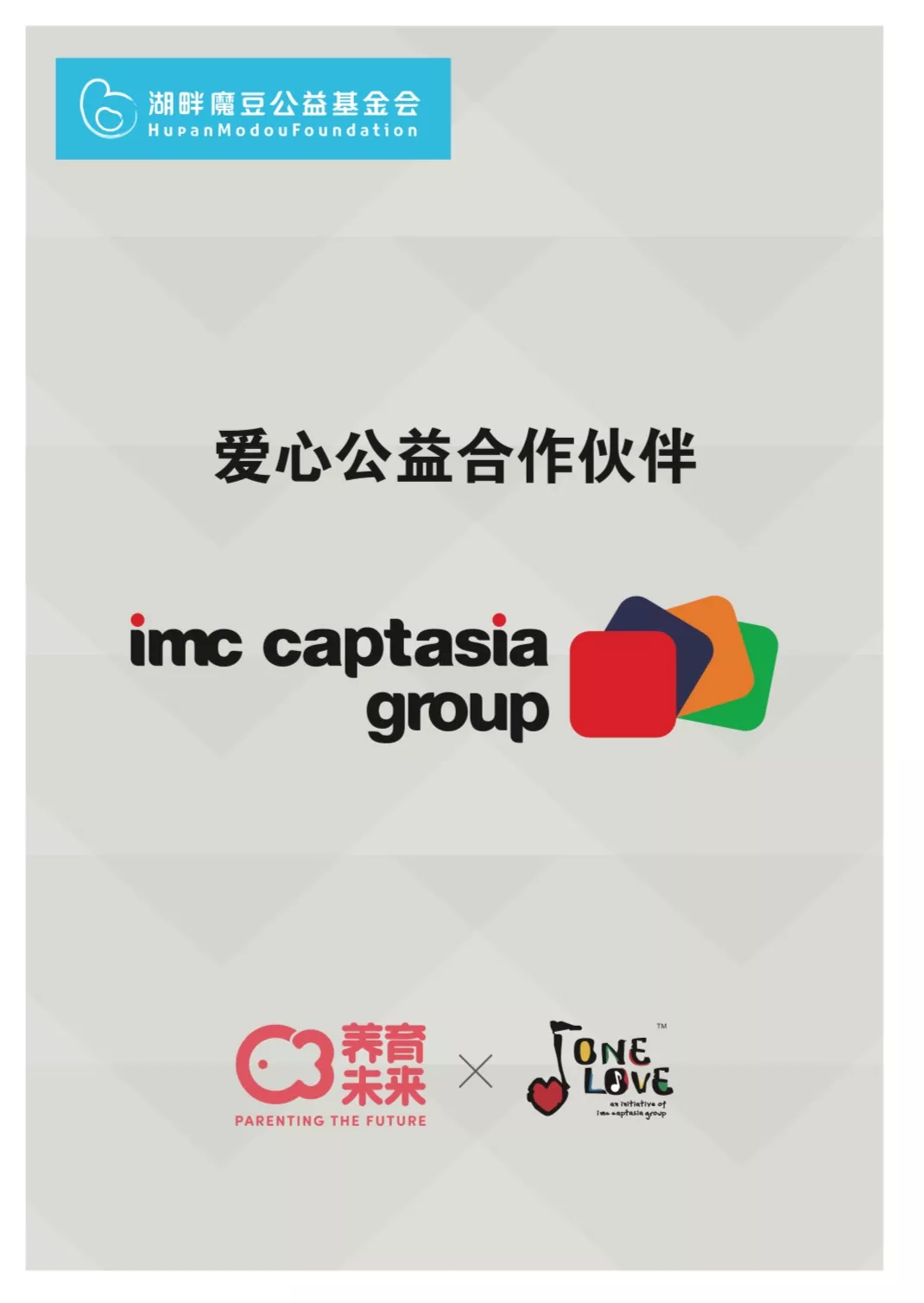 In the name of love, IMC will always remember to give back to the society and to pass on love with music, making every LIVE music experience more meaningful!