14 May

IMC Long Service Employee

On the 8th of May, IMC Captasia Group had their 11th anniversary celebration at the ballroom of Wanda Reign Chengdu Hotel. It has been almost 11 years since the company's inception in 2008.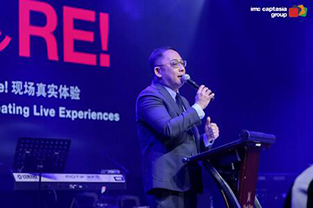 Speech by Executive Vice President, Adrian Leong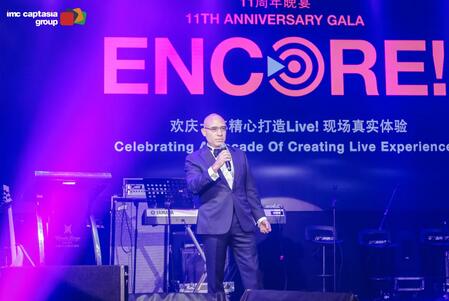 Speech by President, John Cappo
During the celebration, IMC Captasia Group's founder and Executive Vice President, Adrian Leong talked about the company's history and experiences. He also thanked all employees for their efforts over the years, and all distinguished partners and guests for their support in creating a splendid history for the company. The President of IMC Captasia Group, John Cappo expressed that IMC will continue to strive to work towards being the benchmark for this industry.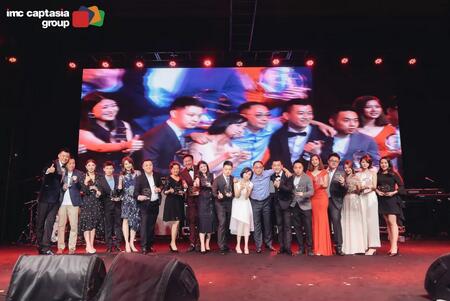 Every single one of IMC's employees have a part to play in all 408 successful shows. The company took the opportunity to express their gratitude by presenting a token of appreciation to the long serving staff.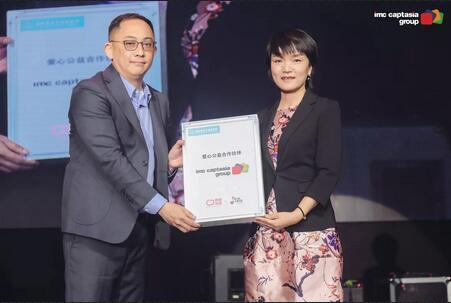 IMC & ONE LOVE
Since the establishment of IMC Captasia Group, it launched the "ONE LOVE" Corporate Social Responsibility program. Various events were held such as "Rebuilding the Soul Home", "ONE LOVE Children's Day Concert", "ONE LOVE Illuminating Eyes". On the night of the celebration, IMC Captasia Group also announced its latest CSR program, working with Lakeside Magic Bean Public Welfare Foundation to launch more in-depth activities to help the rural children below the age of 3. IMC Captasia Group has pledged to contribute part of future concert proceeds to Lakeside Magic Bean Charity Foundation. The IMC Captasia Group "ONE LOVE" pro bono programme aims to help vulnerable groups in greater China and Asia through economic assistance and education programs to give back to the community in the spirit of the corporate social responsibility.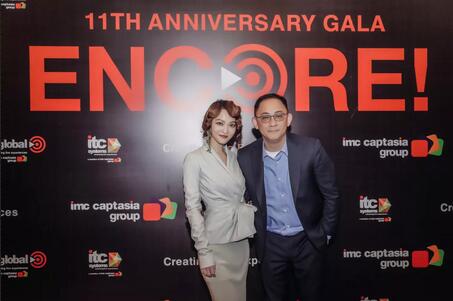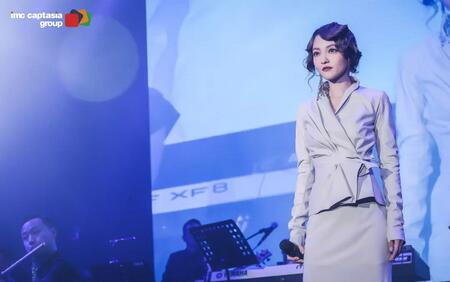 "Creating Live Experiences" is our goal and IMC Captasia Group is committed to present high-quality live performances to fans everywhere. We've also specially infused the LIVE elements into our 11th Anniversary Celebration! Angela, who has been with IMC for three tours, attended the celebration as a special guest and sang 3 songs to celebrate the 11th anniversary of the establishment of IMC Captasia Group. "Autumn Leaves", "手心的太阳" and "隐形的翅膀" echoed through the ballroom, creating a feeling of warmth for all attendees.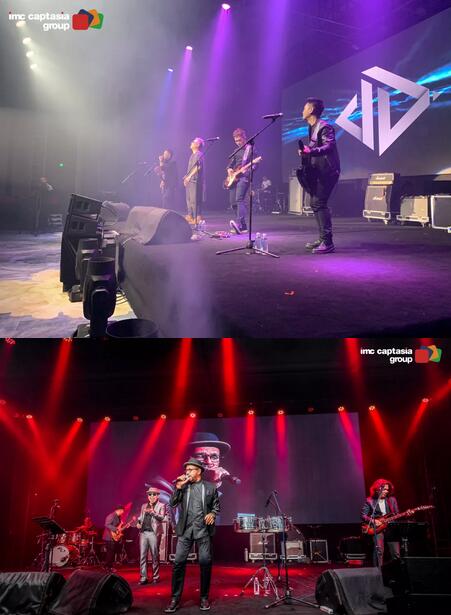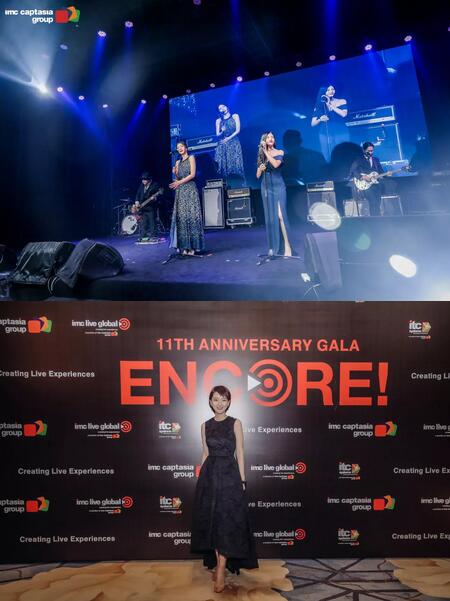 Daydream, a rock band from Malaysia, and Pim & The KN band from Thailand also performed their original tracks live, together with Jiva Talkin' from Singapore, who covered a series of songs from various artistes. Their dynamic and fist pumping song got everyone in the ballroom on their feet, charmed by the experience from Live music. Joi Chua, female singer from Singapore, also attended the dinner party to congratulate IMC Captasia Group!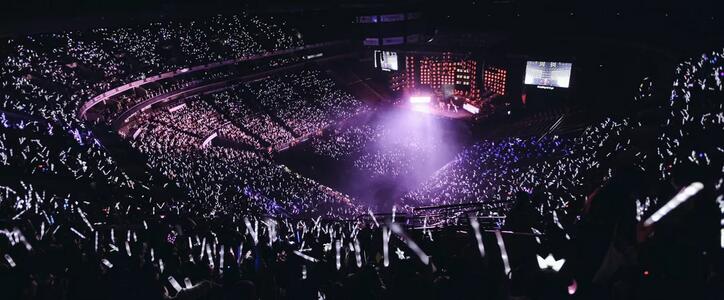 Ten years of Ardor and ten years of youth, a big thank you to the staff of IMC who have worked hard and grown together. We will continue to move forward with our passion, with more countries, cities, and regions to bring the charm of the LIVE music experience everyone !